If you've ever been on a model home tour, you know it can be overwhelming, especially if you tour several homes in a short period of time. It is a lot to take in, and you can easily be distracted by the decorating style or get lost in the details. 
Whether it's in person or through a virtual home tour, there are certain things you need to look for so you don't become too mesmerized in the heat of the moment. Remember, your house will be custom-built, so the model house may or may not look exactly like your new home.  With that in mind, here are five tips and tricks when touring a model home in Carmel.
1.) Don't Tour A Model Home Alone
It's always helpful to bring a family member or friend along when touring a model home.  This gives you another set of eyes, and another voice to ask questions. Model home tour guides expect questions, and your touring partner will help see the house from a different perspective.
It's important to have all decision-makers come with you. This will allow your family to discuss likes and dislikes about the house and community in real-time. It also helps to construct a checklist of must-haves and deal-breakers and review it with everyone before the tour so they know what to look out for. You should even assign at least one person the role of official photographer, who is in charge of snapping a few photos to refer back to later.
2.) Inspect The Craftsmanship
Even for communities that feature custom-build houses, a model home should be the finest representation of that builder's processes.  If it feels cheap and flimsy on the model, then your house could be just as cheap and flimsy. Likewise, if the model has quality craftsmanship, you can expect a top-end build on your home.
To evaluate the overall safety or workmanship of the home, start with the basics.  Cabinets, outlets, and trim should fit snuggly into place.  You shouldn't feel any bowing or "soft spots" when waking over the floor, and all doors and windows should easily open and close.  Finally, the builder should use quality materials to ensure a quality build. For instance, because Old Town Design Group uses Pella windows in their model homes, you could expect them to use the same top-rated windows in your home.
3.) Look How The Builder Envisions A Home Layout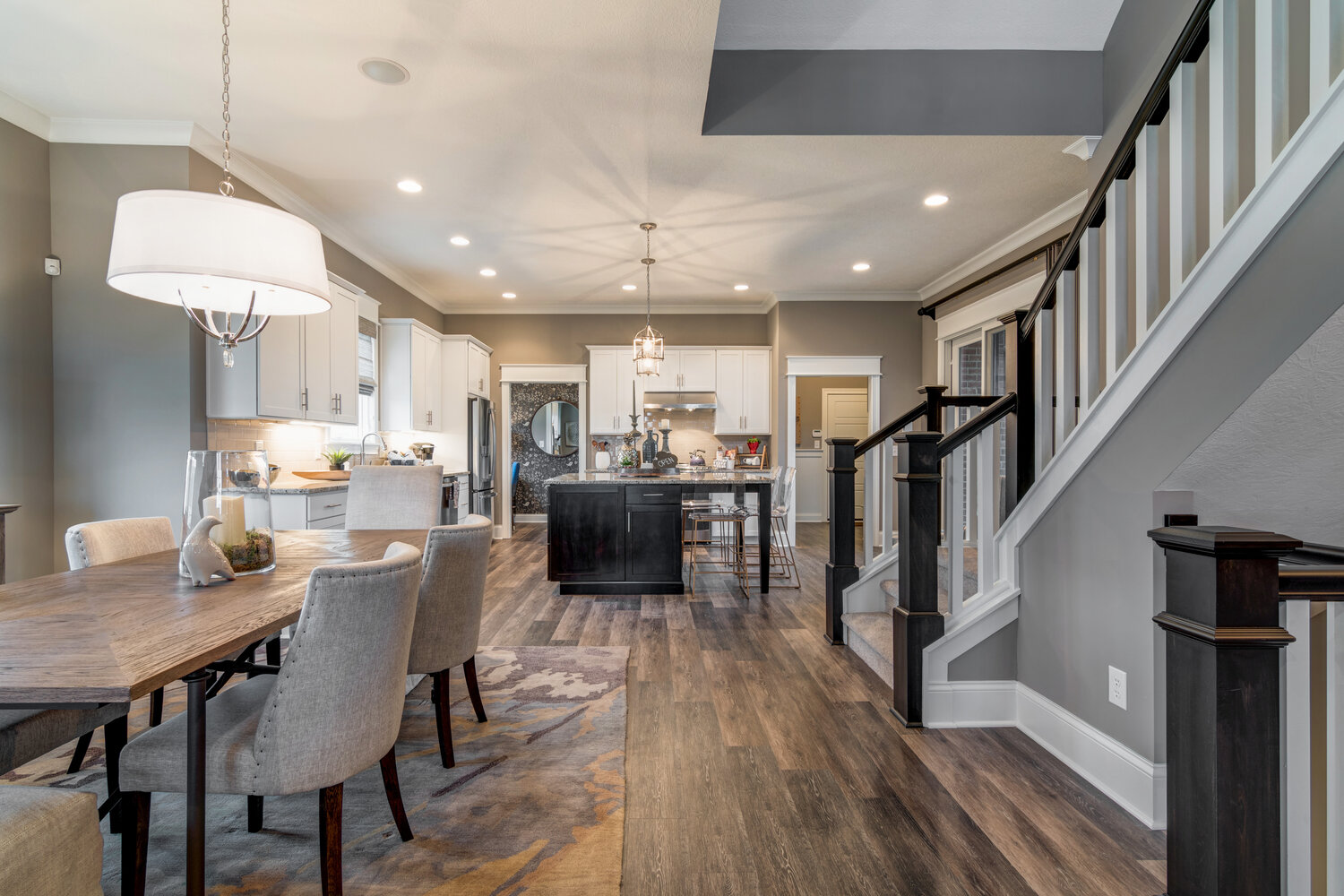 Even though your house will be custom-built to your specifications, the model home helps you to find out what the builder views as a perfect layout. By assessing how the house is put together, you can get a sense of how the builder views style and flow. If there's any confusion about why they put a bathroom here or a pillar there, don't be afraid to ask.  
4.) Don't Worry Too Much About Decorating Style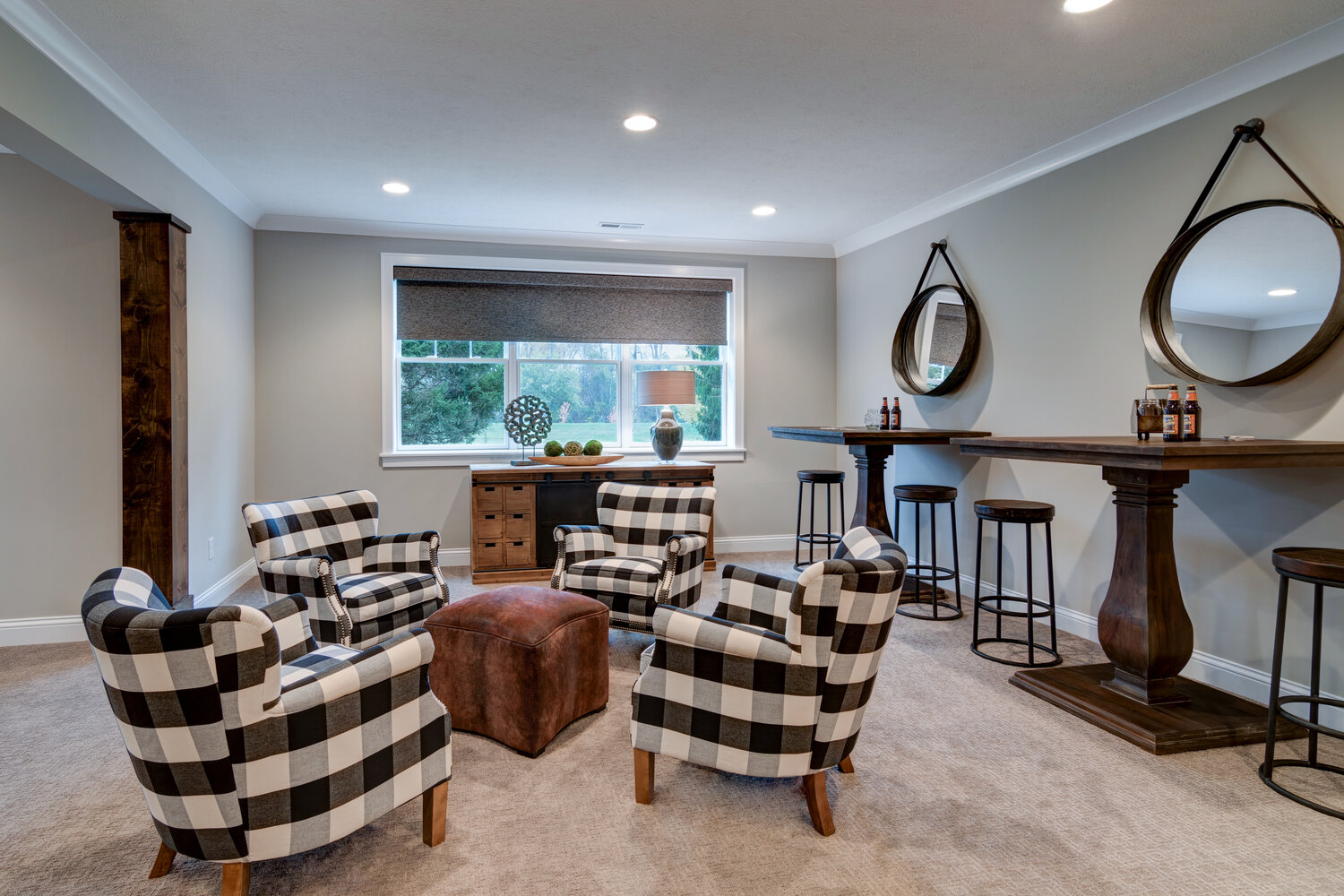 One thing you shouldn't get hung up is wall color or decorating style. Your house will be different and will coordinate with your specific taste. Concentrate more on building competence and craftsmanship, and not on the fact that the model used a traditional design scheme instead of a farmhouse look.
5.) Tour The Community As Well As Touring The Model Home
After you leave the tour, be sure to explore the neighborhood and nearby areas at different times of day to get a sense of the community. Are there conveniences nearby that you desire such as shopping centers, highways or hiking trails? Are the streets wide enough with sidewalks or did you want a more country feel?  
Every community has its own personality. For example, Sunrise on the Monon features semi-custom builds and direct access to the Monon Trail, while Jackson's Grant is a serene getaway from busy city life.  Though each community is different, they both reside in Carmel — which has a personality all its own.
Your First Model Home Stop Should Be An Old Town Model Home
A model home tour is one of the most essential phases of the homebuying process. At Old Town, we make our models accessible and our representatives will answer any question on our building process. Reach out to our new home consultants at 317.816.3151 to schedule a virtual tour and begin your journey to a new custom-built home.
October 28 @ 2:00 pm - 4:00 pm
Be one of the first to walk through our newest townhome development, Midland South! Steps from the Midland Trace Trail, these contemporary townhomes feature three levels, with a two car garage, covered outdoor living spa...