Is your New Year's resolution to refresh and restyle your home? Check out these four emerging design trends for 2018: finishes, color, pattern and texture. We can expect bolder, warm jewel tones, luxe velvet and leather textures, mixed brass and black finishes complimented with organic artisan accents as well as a rise in Scandinavian inspired design.
Introducing these new interpretations can seem difficult while remaining true to your personal style, but it is attainable with balance. It's time to simplify, declutter and to be intentional with home design. Let's create a home style that evokes warmth and relaxation while feeling spacious, clean and completely yours.
---
Mixed Finishes
Gone are the days of one finish throughout a home. Design insights are moving towards the incorporation and pairing of metals and sheens to complement one another. Using a hammered copper with satin black or a reflective classic chrome with aged brass. Select a glossy warm taupe farmhouse sink paired with a matter seeded countertop, for example.
What to look for in 2018:
Finishes: Silver, Gold, Brass, Copper, Bronze and Black
Sheens: Iridescent, Pearlized, Matte, Glossy, Metallic
---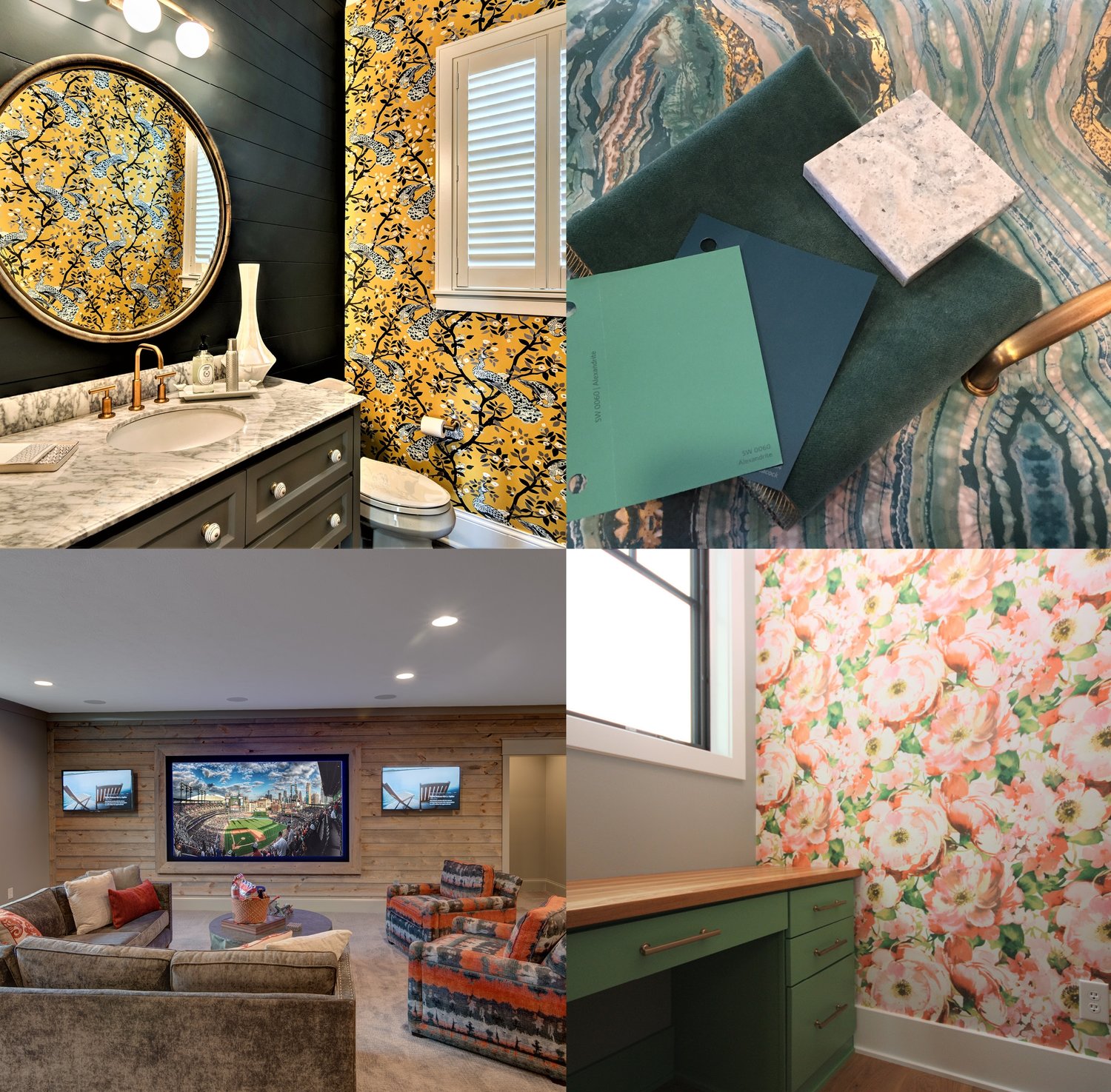 Color & Pattern
All over greige (a mix between grey and beige) is stepping forward this year to partner with warm caramels, tobaccos, chestnuts and blues. The distinct Chevron pattern is being eclipsed by bold florals and organic patterns like concrete, agate stone and wood grain. Each of these new patterns offer more robust natural curves. A necessary step with color and pattern is ensuring that there is color harmony. This is achieved when colors relate to one another in a specific way.
What to look for in 2018:
Color: Jewel tones, Rich hues, Bright and vivid colors
Sherwin Williams Color of the Year 2018: Oceanside SW6496 (Teal through Turquoise)
Benjamin Moore Color of the Year 2018: Caliente AF-290 (Tonal Reds, Tangerine, Coral)
Patterns: Geometric circles and Bold flowers
---
Textures
When discussing textures in 2018, it's almost inherent to mention hygge. Hygge is a Danish word, adopted throughout the design world in 2017, described as the art of creating well-being, comfort, connection and coziness. It is realized through the textures of materials. When discussing hygge, one would ask, 'Does the counter feel butter soft?' 'Does the chair envelop you in a hug?'.
What to look for in 2018:
Textiles: Velvets, Leathers, Furs, Woven, Kilim, Drapery, Throws, Pillows, Blankets
Woods: Millwork accent walls, Countertops
Organic: Plant Life
Artisan: Reclaimed woods, Vintage lights, Tapestry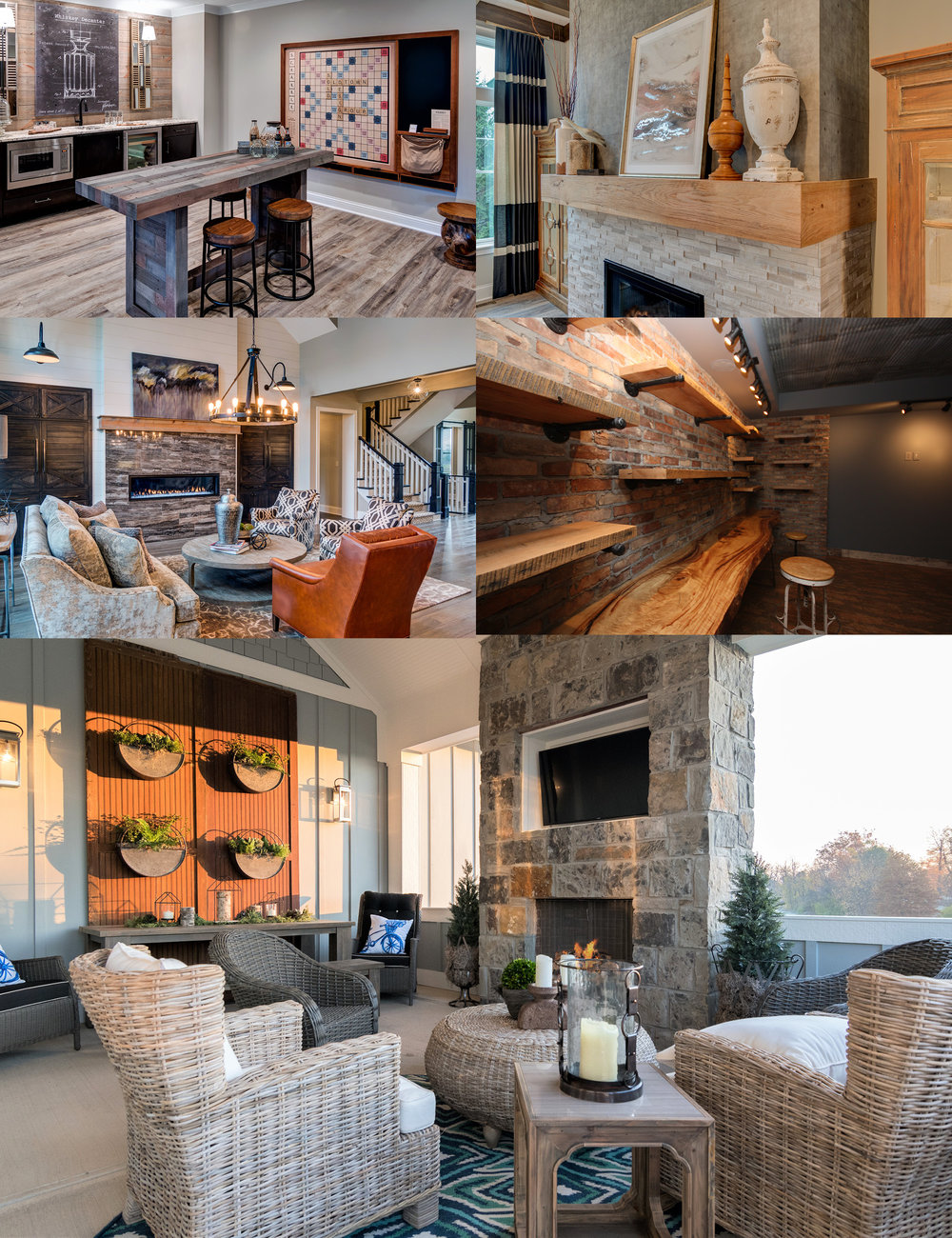 ---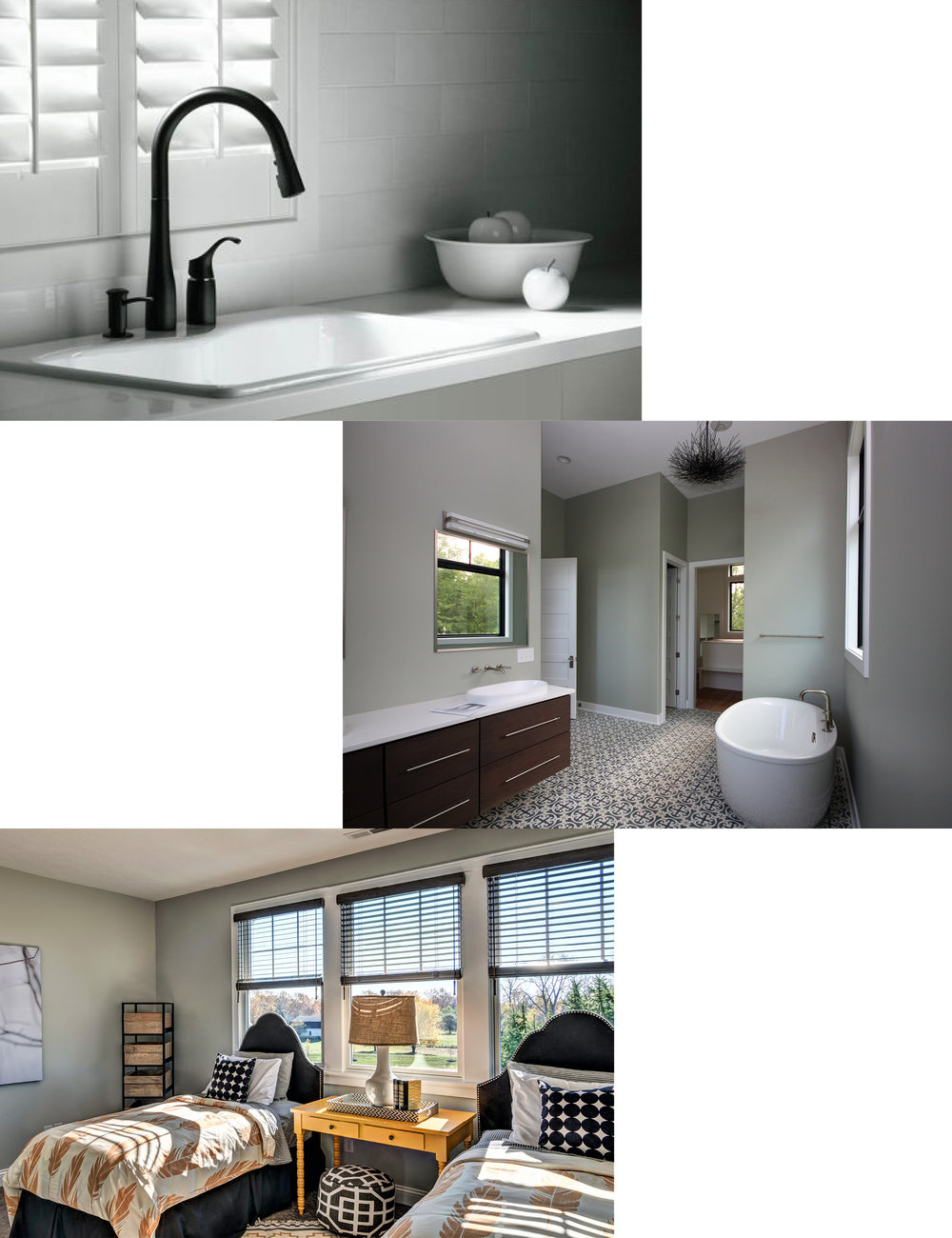 Classic Design Redone: Black + White
The epitome of classic design, where finishes, color, pattern and texture will be reinvented in 2018. Manufacturers are racing to create home fittings in black stainless, matte black and gloss black to accommodate. To avoid being dated in a checkerboard country vibe, go for a more Scandinavian take on the aesthetic. There's nothing chicer than an all-white space with black bucket Eames chairs around a white dining table, completed with a black industrial pendant light overhead. If Scandinavian style is too minimalist, try a white washed stone hearth with black grass cloth for a more luxe feeling, with white sheepskin draped over your seating.
What to look for in 2018:
Drama: Geometric, Stripe
Finish: Matte, Glossy
Hard Finishes: Plumbing, Appliances, Lighting, Flooring
---
We hope that these emerging design trends for 2018 inspire you and provide a road map for your home.
*All photos reflect the work of Everything Home (Interior design) and Old Town Design Group (Home builder).
Photography credit – Graham Photography – Tom Graham. 
October 21 @ 2:00 pm - 4:00 pm
Explore design trends with Wendy Langston, owner of Everything Home Designs, while touring Old Town's newest model in Holliday Farms. Get a sneak peek of model designs and furnishing before we open to the public this win...