When you move you into your custom-build, you want to feel like everything is more responsive to your daily routines.  Things shouldn't just work; they should work in a way that makes your life easier. Thankfully, through conversations with your builder, you can find some upgrades for your custom-build home.
No matter if you live out on a golf course in Westfield, or surrounded by houses in downtown Carmel, here are 5 upgrades you may want to consider:
Switch Out Your Outlet Kits With USB Slots
One of the easiest ways to simplify your life is by getting rid of the bulky chargers for your phones, tablets, laptops and smart speakers.  They usually clog up your outlet space when you need a convenient plug-in, and are conspicuously unable to be found when you need one.
However, when your outlets include a USB port or two, every outlet becomes a charging station.  Your USB charger just slips in, leaving both regular plugs ready for another use. This is handy around those outlets that seem to get lots of use, like those around the kitchen counter.  Of course, you could also go one step further, and install countertops with a wireless charging station included.
Create A Fully Integrated Smart Home
For a few years now, the rise of "smart" items for the house has exploded.  From speakers that connect you to the internet and shopping via voice command to thermostats that can adjust the temperature through a phone app, it seems that every new appliance comes with a wifi connection with the intention of being more intuitive and responsive.
However, when you accumulate smart technology as you go, you may get saddled with a bunch of different apps and operating systems.  However, starting from the design concept, you and your builder can come up with a house-wide technology plan that integrates into one, single system. And if you choose a system that can be upgraded, the next wave of smart appliances will then integrate seamlessly.
Take Advantage of Radiant-Heated Floors
Radiant heat can warm your rooms up through your flooring, which can be just the ticket on a cold, winter Indiana morning. When you have your builder install electric coils or water tubing underneath your floors, they start to act as a giant, gentle radiator, heating the room from the bottom up.  This gives the room a consistent cozy feel, without any cold or hot zones.  
Radiant heat is much more energy-efficient than normal, radiator heat, and a perfect motivator when you need to get out of bed on a chilly Indiana morning.
Cabinets As High As The Ceiling
The kitchen is one of the most scrutinized parts of a custom-build.  And while you can choose from a variety of upgrades for the perfect kitchen design, cabinets that go all the way to the top make the room look taller and finished. They give your room the feel of a magazine-worthy kitchen, one that's sure to impress visitors when you entertain. And as an added bonus, you will get a few extra inches of storage, which helps when you have tall pitchers or vases.
Give Each Person A Personalized Room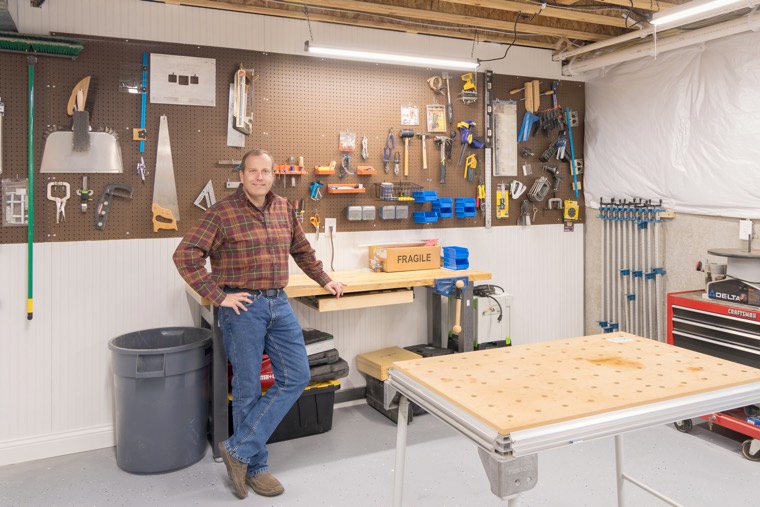 Everyone needs their own space once in a while, something that is theirs completely, even if it's above the norm. Kids rooms can be customized in their personal tastes, but adults also need some personalization in your custom house. When your builder designs a room around your hobbies or interests, your house just seems more you.  
It may be a tricked-out workshop next to the garage or a home theater room in the basement. An arts and crafts room can be perfect for the scrapbooker or a whiskey bar can be great for the connoisseur. Inside libraries or outside putting greens, don't be afraid to challenge your design group to give you your space that seamlessly fits into the rest of the house
Old Town Can Build You Your Indianapolis Dream Home
The first step in getting the perfect upgrades for your custom-build is to pick the right builder.  Old Town Design Group has been the premier builder in the Northern Indianapolis suburbs and has been rated the Number 1 Custom Builder by the Indianapolis Business Journal.  Contact one of our New Home Consultants or call 317.816.3151.
October 28 @ 2:00 pm - 4:00 pm
Be one of the first to walk through our newest townhome development, Midland South! Steps from the Midland Trace Trail, these contemporary townhomes feature three levels, with a two car garage, covered outdoor living spa...