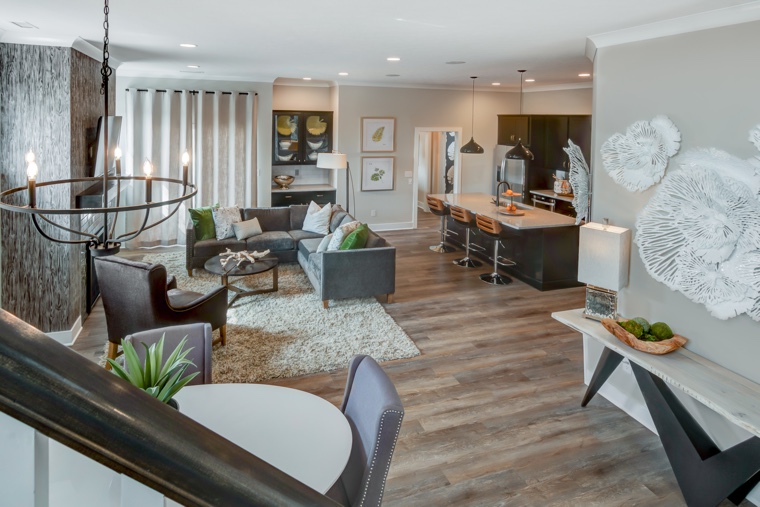 For custom homes in Westfield, Carmel and Noblesville, the open floorplan has been a popular design for over the past 20 years. Homeowners love creating a large, multifunctional space that serves as a kitchen, dining room, and a living or family room in one. However, now that we're a couple of decades into the 2000s, are builders in Indiana still utilizing an open floorplan as the go-to in home design?
Why is the open floorplan popular?
For many homeowners, an open floorplan solves a plethora of problems related to everyday living. For instance, without walls between the kitchen and family room, an open floorplan creates unhindered sightlines to watch young kids while cooking meals. It also serves as an excellent area for entertainment, where groups of people do different activities, yet still feel like they are part of the party. And with plenty of windows and strategic overhead lighting, an open floorplan can make your main floor seem larger than it is. These reasons are why houses in custom communities like Sunrise on the Monon and Maple Ridge, still utilize the open floorplan.
Should Your Custom Build House Use An Open Floorplan?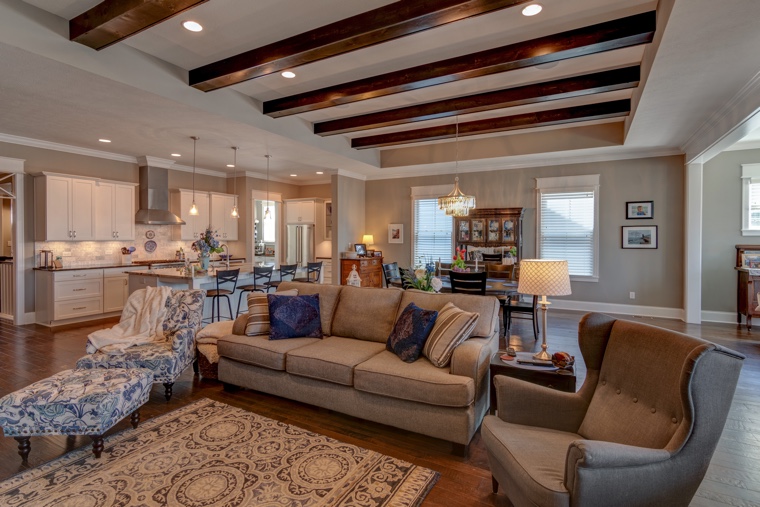 Builders in the northern Indianapolis area still get plenty of requests for an open floorplan. However, there are some tips to remember when designing the multi-use space:
In larger houses, like those in Chatham Hills, don't feel like you have to cram all your living space into one open area. It's nice to have doors to a study or office off the main space for privacy.
Sometimes an open floorplan can seem noisy. Many homeowners will request a place to send kids when they want to play loudly, like a basement playroom or an outside living area.
Even if the perimeter walls are filled with windows, an open floorplan can have "dead spots" in the center of the room. Remember, along with area rugs, strategic lighting can help delineate different spaces that will help your open floorplan feel much less cavernous.
Old Town Can Design You The Perfect Open Floorplan Home
Old Town Design Group has worked on plenty of open living concepts in their designs, but some clients will still lean towards a traditional style. The best thing about a custom build is that you can design your house to your lifestyle. Just tell Old Town about your goals, and they will create a floorplan that will work for you and your family. Contact our New Home Consultants at 317.816.3151 to start the conversation.